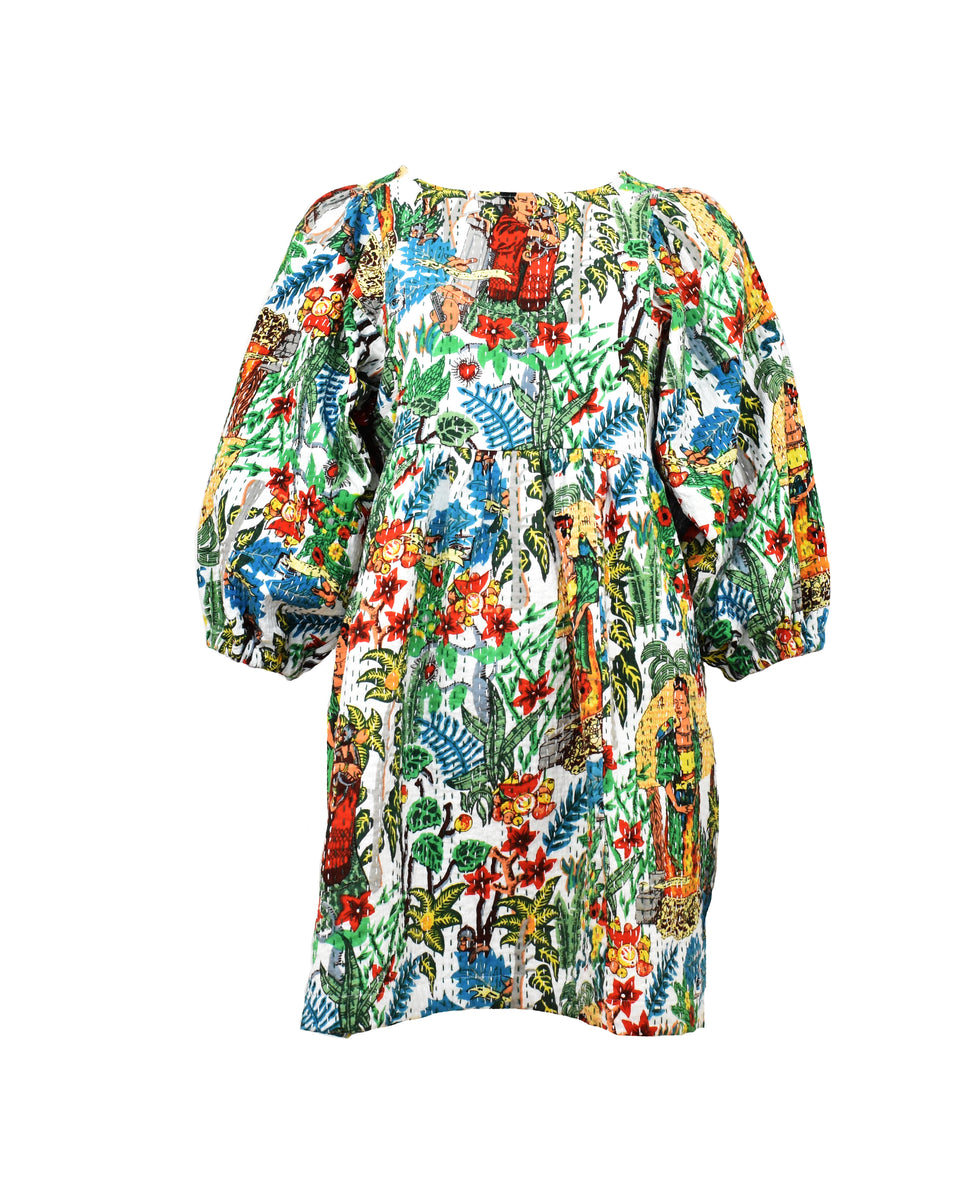 Luna Dress - Frida Quilt - Ivory
You know that feeling you get from wrapping yourself in the most comforting quilt, the one that's been around forever and still has the best feels? This dress is all that and  such a good vibe you take take with you all day, where ever you go. The sleeves are lined in 100% Cotton and the body of the dress is made with a super soft 100% cotton quilt, featuring hand-stitches done in a Kantha style. And there are pockets to make an already great piece even better.  Encased elastic at cuff.
Due to the vintage/handmade nature of the garment, there may be some slight imperfections, sometimes there is also a slight bit of colour that is "out of the lines", In our opinion these only add to the  uniqueness of the piece!
The beauty of Kanthas is their perfectly imperfect stitch that provides a beautiful texture. Just to note, there may be some stitches that don't run the whole length of the fabric or come out in spots. This is part of the process and doesn't affect the integrity of the garment. Each quilt is unique and charming in their own imperfect, hand-made nature!
All patterns are designed and drafted by Caravan and Co.
Made with love in Canada.