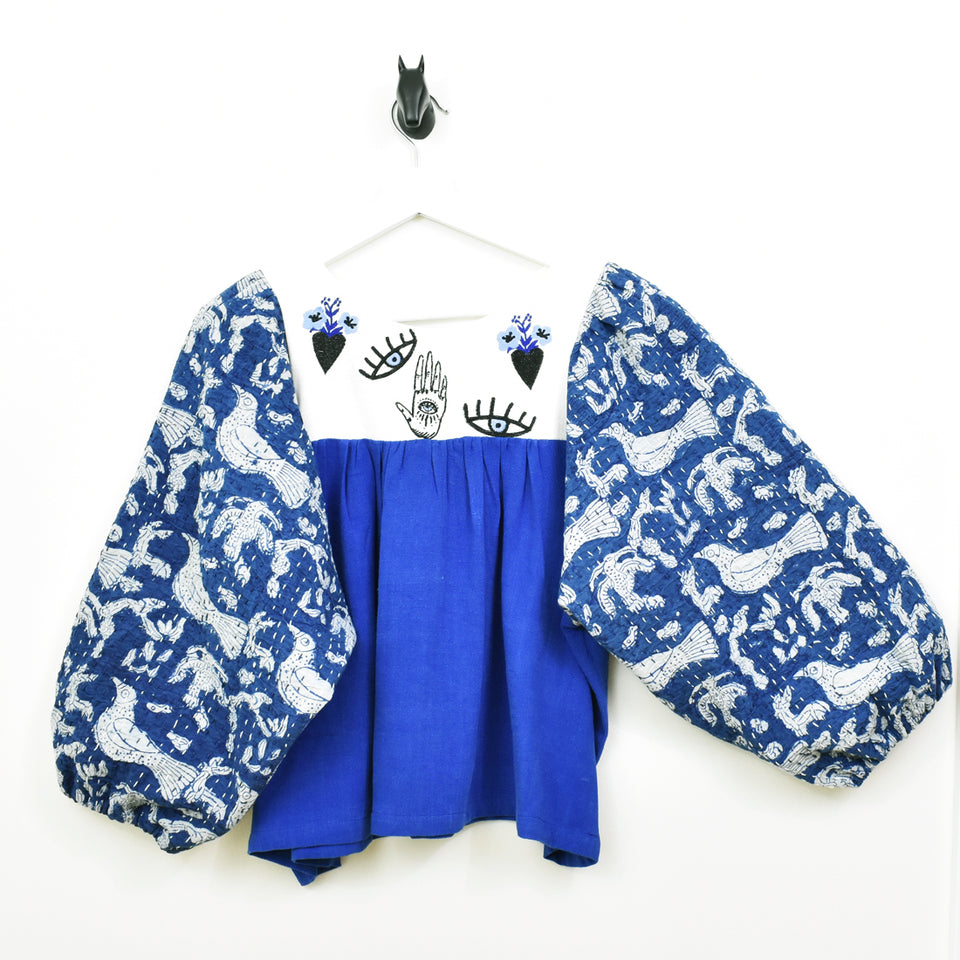 Leilani Top - Paradise Island Embroidered Milagros - Ocean Blue
You know that feeling you get from wrapping yourself in the most comforting quilt, the one that's been around forever and still has the best feels? This top is all that and  such a good vibe you take take with you all day, where ever you go. The sleeves are made with a super soft 100% cotton quilt, featuring hand-stitches done in a Kantha style. 
The beauty of Kanthas is their perfectly imperfect stitch that provides a beautiful texture. Just to note, there may be some stitches that don't run the whole length of the fabric or come out in spots. This is part of the process and doesn't affect the integrity of the garment. Each quilt is unique and charming in their own imperfect, hand-made nature!
This one also has some custom embroidery on the top inset, in the style of Mexican good luck charms, known as milagros. 
The body of the top is made in a super soft Linen/Rayon blend.
Small Size: Width across bust (laying flat): 22 1/2"
Medium Size:Width across bust (laying flat): 23 1/2"
Length from shoulder to hem: 21"
All patterns are designed by Caravan and Co.
Made with love in Canada.
Hand wash.