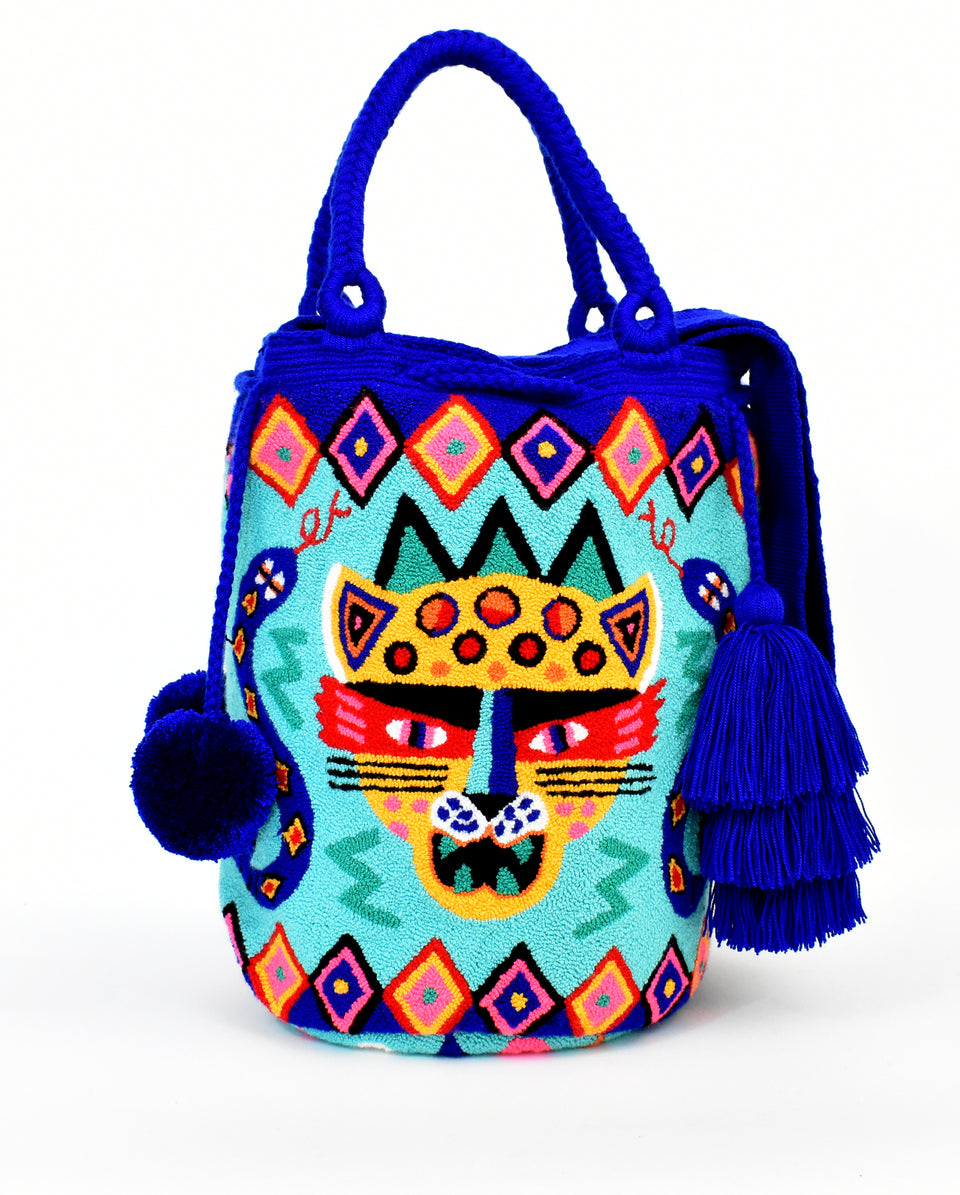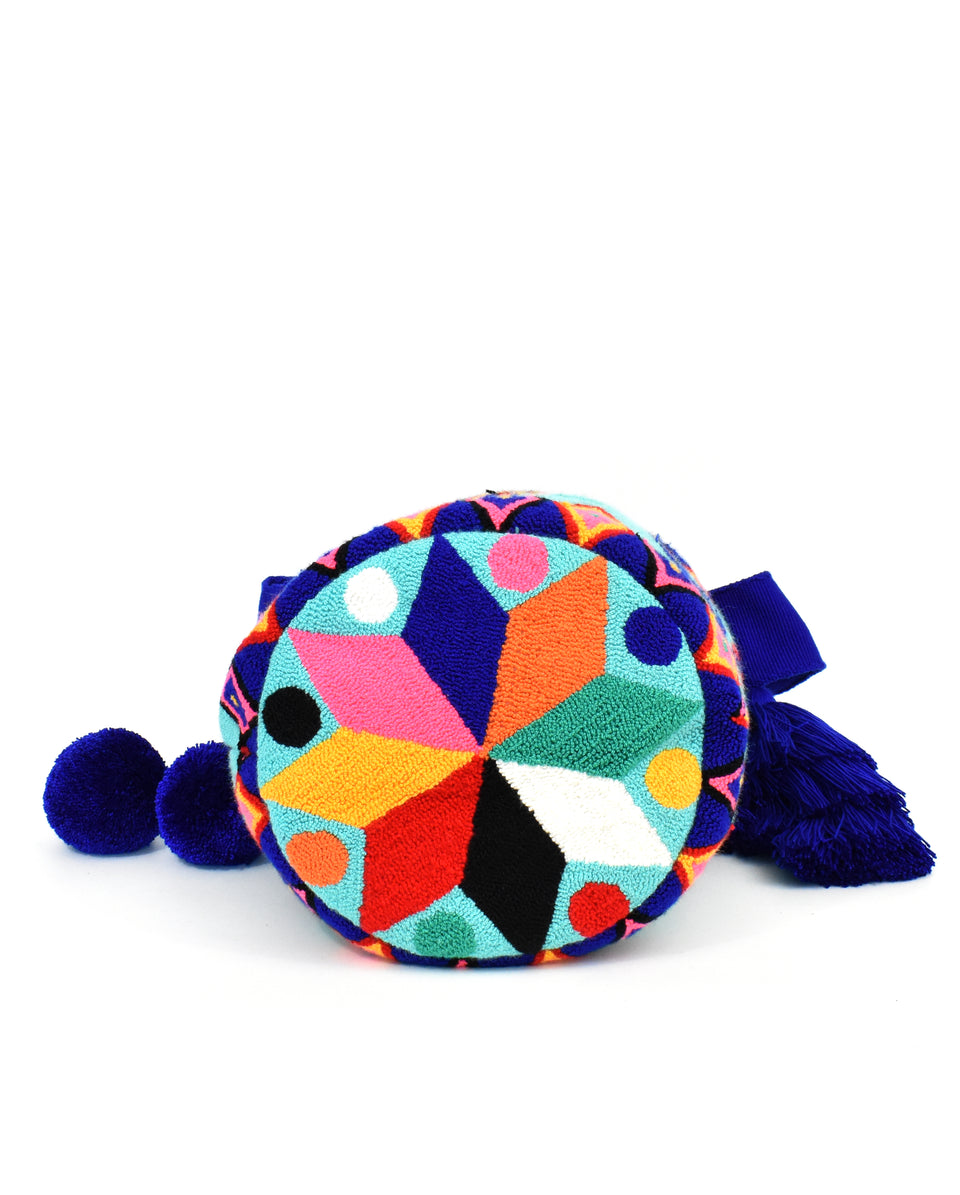 Big Cat Tapizada Tote - Cobalt
big-cat-tapizada-bag-001
Make a statement with this one-of-a-kind Big Cat Tapizada Tote! The fierce and fabulous panther design, in eye-popping cobalt blue, is handmade by the Wayuu women of Colombia. It's not only stylish, but also functional, with a crossbody tote bag fit and extra-fun pom pom and tassel detailing. Plus, it's fully lined with a palm leaf print - how wild!
The artist who designed the artwork for the bag, Margaux Carpentier, is an internationally renowned artist who has produced stunning artwork and public murals internationally, as well as doing artwork for Kiehls, Djeco and the English Tea Shop. In collaboration with Caravan and Company, she came up with a limited edition design. 
The bags themselves were handmade in Colombia by the Indigenous tribe of Wayuu women. Their beautiful handwork truly makes this a heirloom piece, worthy of passing down from generation to generation. 
Due to the handmade nature, some patterns may be slightly different on the bottom. 
Width: 13", Height: 12"
Crossbody strap length: 40"
Comes fully lined.
Image is same on front and back of bag.