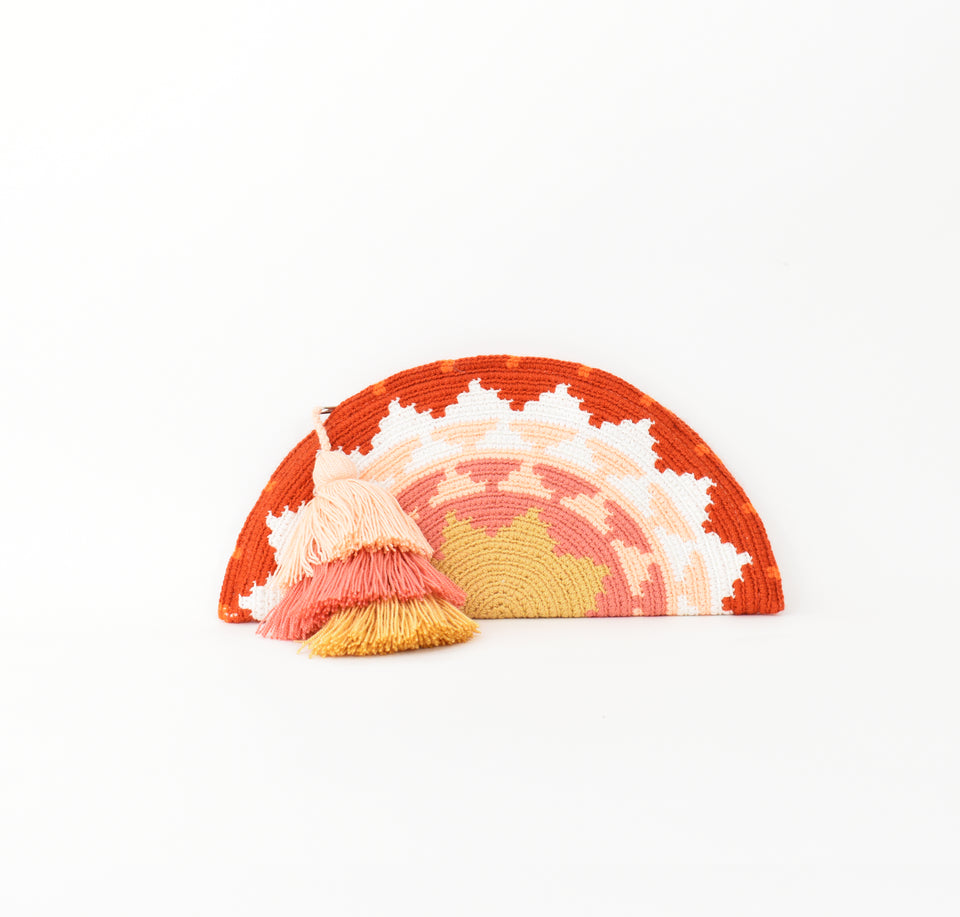 Half Moon Clutch - Desert
This half-moon clutch is the perfect accessory to add to your collection! Beautifully made it's truly a special piece!
The bags themselves were handmade in Colombia by the Indigenous tribe of Wayuu women. Their beautiful handwork  makes this a heirloom piece, worthy of passing down from generation to generation. 
Fully lined. 
10" wide 6" high
Final Sale